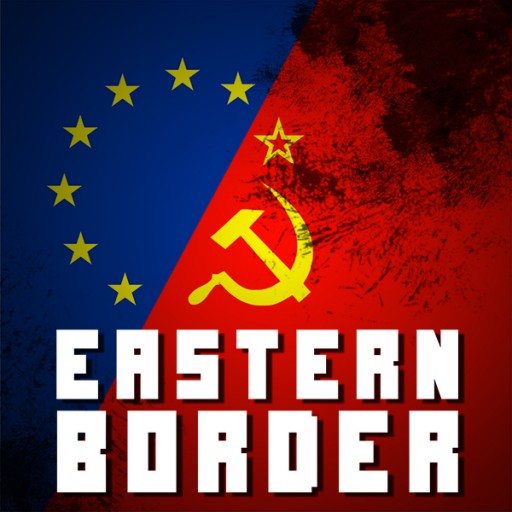 Greetings, Comrades!
After all of our editing issues which you know about already, if you follow us on social media, this episode is finally out. (Alice is far away and Andrew's PC died at the last moment) This one ended up focusing on Marriage, Family and Everyday life. I had an unprecedented amount of people, giving me their stories and they were so good that I didn't want to throw any of them out. So, I didn't. I hope you'll like this show, as I think it really captures the "feel" of being a Soviet person. We'll continue with the entertainment and chess next time. And a few other things.
Oh, and one more thing – this episode is best enjoyed while listening to it together with your spouse/partner/significant other. Seriously. Because at the end it's about what families had to go through, and how they did it.
Today's images are: pictures from various Soviet stores!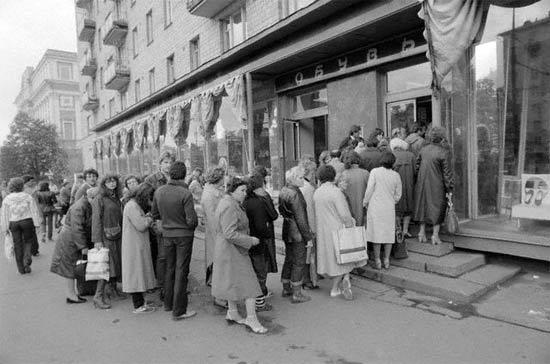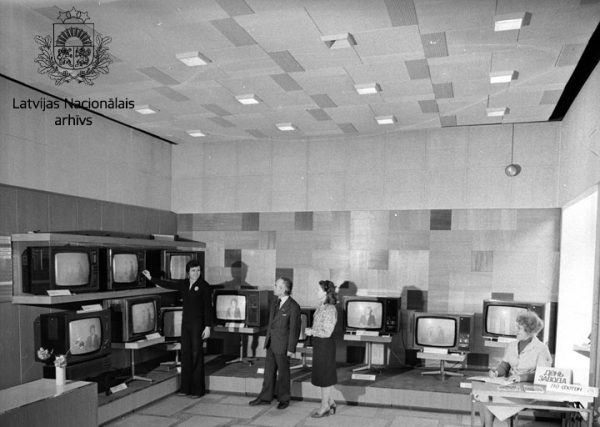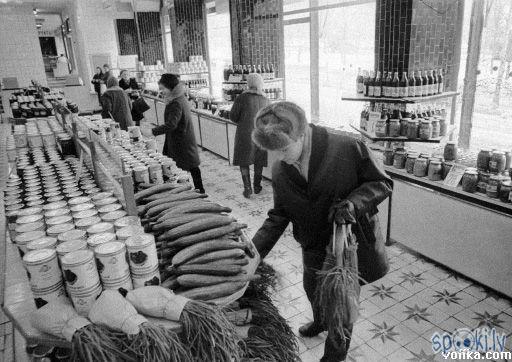 A vegetable/canned good section on a good day. Still, note that while there's a lot of stuff here, there's almost no selection of anything. And half of it all is probably disgustingly bad.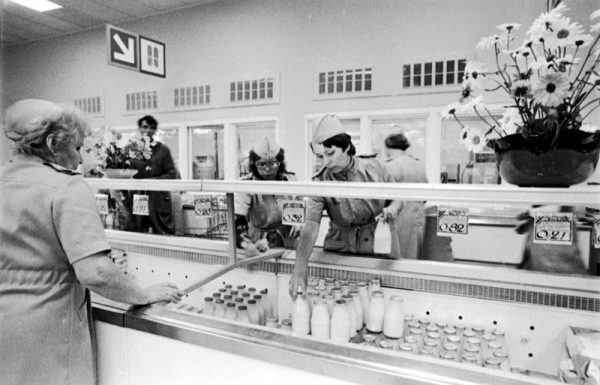 The sour cream has already been diluted!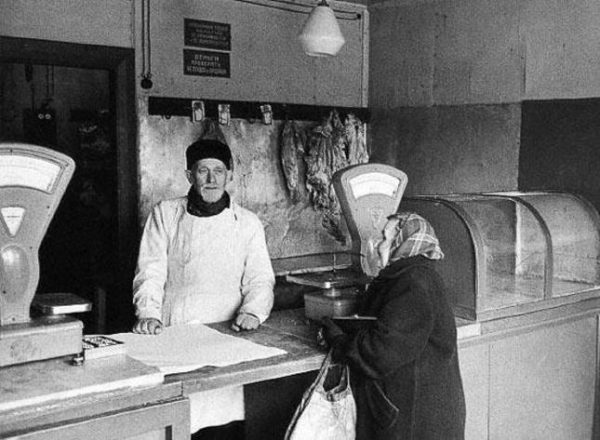 A butcher's store – with the usual lack of merchandise, wrapping paper and the iconic Soviet weights.
A special thanks to Ryan Caligari from the Rumor Flies podcast for editing this on such a short notice.
Don't forget to follow us on Facebook and Twitter, support us on Patreon or Paypal and leave us reviews on iTunes. Oh…and of course, don't forget to love your spouse. That's the most important part.
Hope you'll enjoy the show!