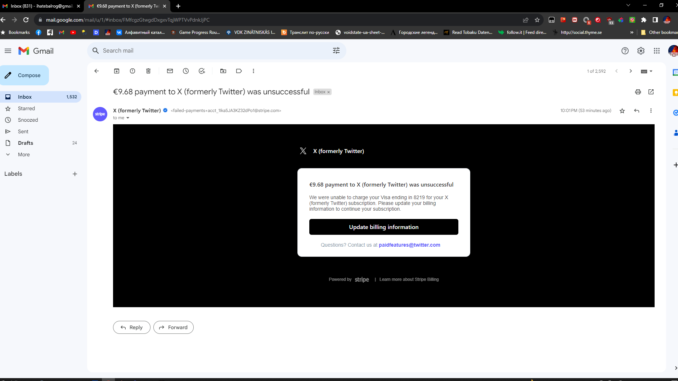 This is the name that was chosen to be the title of Navalny's letter. The first one that he's posted via his team after the latest sentence of 19 years. The problem is – if you pick a title like that, it puts a certain responsibility on You – or more likely Your team. You have to take it seriously, any message with such a title ought to be witty, well-written, explosive and thought provoking. The 'collective west' likes their subtle references, nuances and symbolism. This could have been great. But then Navalny's team absolutely failed to live up to the title. And nobody there actually gives a shit. And Navalny has neither read the books, nor seen the movie nor even heard of Hunter S. Thompson.
This is one of those cases, where it is very likely that his PR team picked a "cool sounding title" gave it to Alexey and he, without any additional information or knowledge, wrote what he thought would be expected with such a title.
There is a bright lining to all of this, however. If I get my PhD in communications science, then I know that I'll be using this letter in class to show how terrible form can undermine content – made all the worse when the content is about how important proper form is.
Enjoy!

P.S. Twitter is still trying to charge me for their blue checkmark. Even after they've banned me. Yep. Fits in with today's theme.